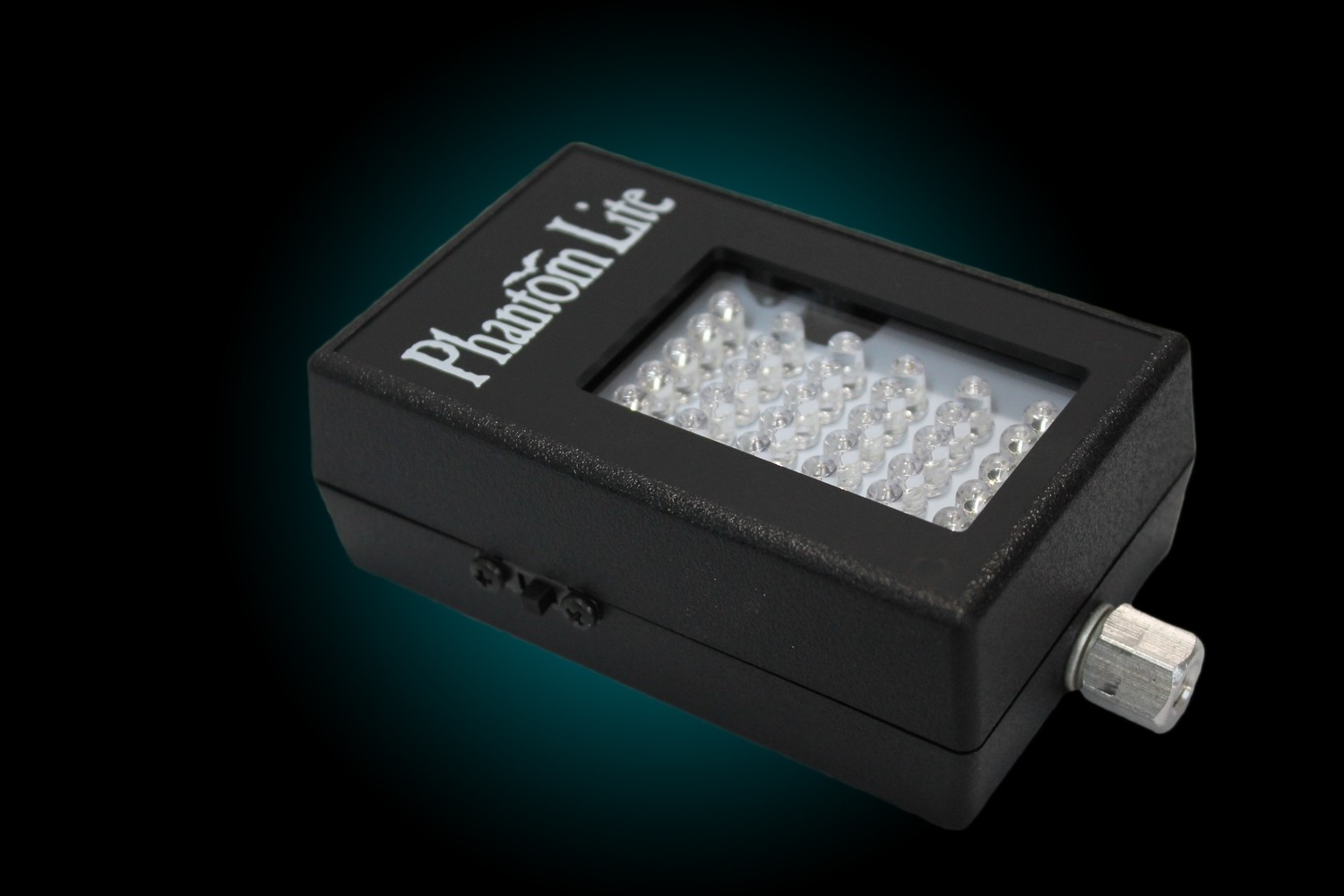 NEW Full Spectrum FLOOD Light
SKU FSX
Product Details
NEW Full Spectrum Flood Light! 50 LEDs of pure power.
25 high performance big chip Infrared LEDs
10 high performance Ultraviolet LEDs
5 high performance Super Red LEDs
5 high performance Super Blue LEDs
5 high performance Super Green LEDs
By far the best designed and brightest Full Spectrum light on the market!
Should start shipping at the end of October 2016
Most orders ship NEXT DAY!
Patent Pending
Add a Diffuser panel to get a softer even spread of light for filming.
**Note**
(FS) Top 5 Rows of LEDs are the Infrared ones you will not be able to see them light up. Look at them through your camera/camcorder and they will be lit..
If and when your light only lights up a couple LEDs its time to change the battery and you will be up and running again.
If you want to use your full spectrum camera/camcorder to the fullest you need to light up the whole spectrum of light. That is what the Phantom Full Spectrum illuminator does.

If you use just a Infrared Illuminator with your Full Spectrum camcorder you are only recording the Infrared spectrum,
You need to have the wide range of the light spectrum illuminated. That is why i invented the Phantom Lite Full Spectrum Illuminator
Full spectrum camera/camcorder or Infrared camera/camcorder needed
If you want to use your Phantom Lite Illuminator as a flash light add the Phantom Handle!
Save this product for later